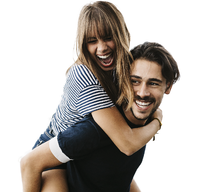 What is relationship coaching?
Coaching is a personalized professional service that supports and teaches individuals in the areas they want to grow. A relationship coach works with people who want to communicate more effectively in their relationships and get more satisfaction and joy out of life.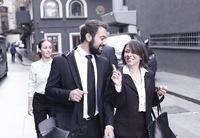 Who is it for?

Relationship coaching is for anyone who wants to improve their communication and their relationships.
For example, relationship coaching is great for people how may feel awkward in social situations, or who find the dating world daunting, or who repeatedly find themselves in the same conflict patterns, or who get feedback from their friends suggesting they don't know how to communicate well.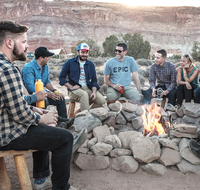 It's also great for people whose work or life circumstances have them interacting with computers and technology so much that it's harder for them to develop interpersonal rapport and intimacy.

(Note: Relationship coaching is not a good fit for addressing severe psychological disorders, drug or alcohol addictions, or major trauma issues. Counseling or therapy would be a better choice in such cases.)
Photo by Juan Pablo Serrano Arenas from Pexels
What are the benefits of relationship coaching?
Increased confidence
Improved interpersonal communication skills
More successful dating
Deeper and longer friendships
Improved romantic partnerships
Greater ease and success in work relationships
Acquisition of conflict resolution skills
Better boundaries with others
Stronger verbal intimacy skills
More enjoyable sex life
More overall joy and satisfaction in life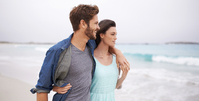 Is Voicing Desire Relationship Coaching available for individuals, or couples, or both?
Both. It's available to individuals who are single and wanting to improve their communication and relationship skills in general. It's also offered to individuals who are in a romantic relationship, whether they want to do coaching individually or jointly with their partner. It just depends on their goals and preferences.
Photo by mentatdgt from Pexels
What is it like working with Suzanne?
It's sort of like talking with a trusted friend...who happens to be trained in interpersonal communication, intimacy, and conflict resolution. You'll be listened to, respected, and supported in working toward your communication and relational goals.
What can I expect in the "curiosity call"?
The curiosity call is a free 20-minute phone call that provides you with the opportunity to tell me why you're seeking relationship coaching and get a sense of whether working with me might suit your goals and needs. It's a time for us to mutually assess if there's a goodness of fit.
Photo by Daniel Xavier from Pexels
What can I expect in my first session?
The first session focuses on getting a broad picture of you, your life, and your goals. My aim is to get to know you and your hopes/desires/challenges so I can best assist you. In the second session, we'll jointly work to create a plan for moving forward based on your goals.

Can I refer someone I know to get relationship coaching?
Yes, if you're in a relationship with someone who you think would benefit from coaching, you can nudge them to check it out. Sometimes a few sessions make a big difference in a person's skills and behaviors.
Photo by Bran Sodre from Pexels
Is Voicing Desire Coaching available in Spanish?

Yes, I am fluent in Spanish and welcome Spanish-speaking clients. I have worked and lived in Mexico, Costa Rica, and Bolivia.

Sí, hablo español. He vivido en México en el estado de Oaxaca, en Costa Rica por las montañas de San Vito, y en Bolivia en la ciudad de Santa Cruz. Recibo con gusto clientes que hablan español.
Photo by Laura Garcia from Pexels
What is the length and format of sessions?

Each session is 50 minutes and typically provided weekly. Sessions are via zoom or phone, per your preference. I do not text with clients between sessions.

Under special circumstances for clients navigating time-sensitive or sudden relational situations, I offer to be "on call" to provide additional sessions as may be needed.

What sorts of pricing and packaging are offered?

Sessions are each $120.

Packages can be purchased in advance:
- 4 sessions (1-month introductory package*) for $460

- 12 sessions (roughly 3 months) for $1,320

- 24 sessions (roughly 6 months) for $2,400

I also offer a sliding scale of $90 - $120 on a case-by-case basis for those who may find it difficult to pay the regular amount.
Being "on call" is $55 per day.
*Available to first-time clients only

Photo by Terrillo Walls from Pexels
What forms of payment are accepted?
Venmo, PayPal, cash, or check.

Is payment expected in advance?

Yes, payment should be made before each session.
What is the cancellation policy?
If you need to reschedule, let me know at least two business days prior to your session and you can reschedule with no cost. If you miss your session or ask to reschedule within two business days of it, there is a $50 cancellation fee.

Where can I learn about Suzanne's background and philosophy?
On the
About
page.
Photo by Jasmine Carter from Pexels
Why is "Voicing Desire" in the coaching name?
There is a lot of power in noticing, naming, and accepting our desires. It is empowering and liberating. Being honest with ourselves and authentic with others is a crucial element to forming effective relationships.
Expressing our desires is important in the bedroom, of course, but it's also important in our everyday interactions with our families, neighbors, colleagues, and friends. Communicating tactfully is an art. Not giving voice to what we want can lead to misunderstanding, resentment, confusion, blame, and hurt.

Acknowledging and potentially speaking our desires is one of the keys to successful communication and satisfying relationships.